Photos from my Let's Bowl Experience

These photos were taken by me during this year's first taping day of Let's Bowl. February 21, 1998 2 shows were taped that day at the Stahl House Lanes on Como Ave. in HISTORIC St. Paul. Game 1 was Margie vs. Mira Game 2 was Little Sammy vs. Mark - the probowler


If any Let's Bowl people see any photos they would like high resolution scans of, e-mail me at and tell me which ones you would like!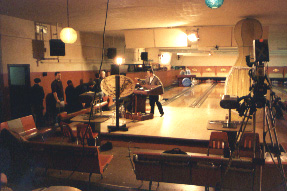 The inside of the Stahl House - an 8 lane alley - before the shows (12:30pm)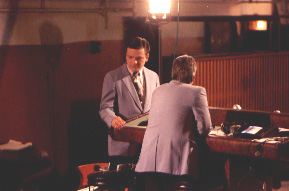 Wally and Chopper plan their banter with split second accuracy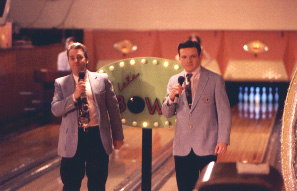 Wally and chopper ready to bring out Margie and Mira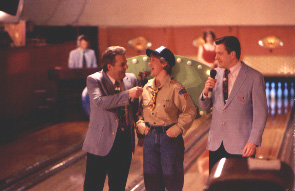 Introducing Margie - the Cub Scout Den Mother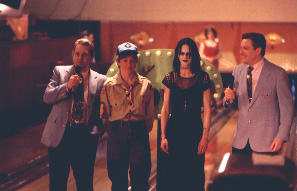 Margie and Mira set to do battle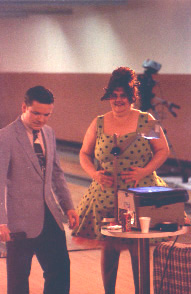 Wally and Bernie - the scorekeeper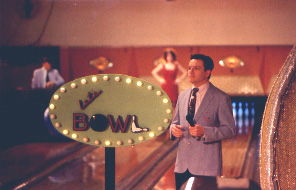 Wally waits for all to be perfect
Wally asks Audry if she wants to touch his trophy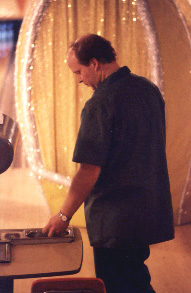 Butch the maintainence the guy adjusts the ash tray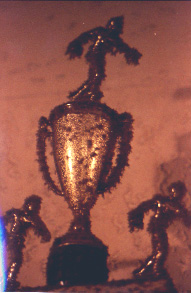 Butch should dust around the Stahl House. 30 years of dust is caked on the trophy rack! Hey, this could be the Stahldust Lanes (named after the local Stardust Lanes)!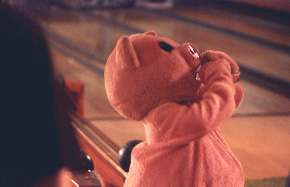 A trough is too good for this pig. He likes bottled water!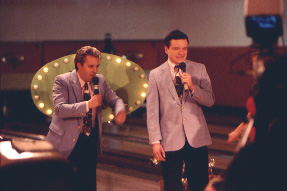 Chopper and Wally ready to introduce little Sammy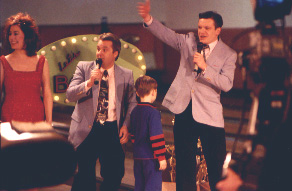 "Butch, c'mon out and show Sammy what he's won!"
For more Let's Bowl, go to the Let's Bowl www site!